Fun for the Fabulously Ancient
What is Mature Mob?

The focus of Mature Mob is to provide friendship, adventure, fulfilment, education, entertainment and fellowship for all mature folk in the Anglican Parish of Cooma area. This of course includes church members and friends.
Enjoy a low-cost programmed day out together on a bus exploring the Monaro, the high country, Canberra region or the coastal area.
Education, Fun & Friendship

Trips are held every two months, and usually on the first Thursday. The 57 seater Cooma Coach is used as the mode of transport.
Departure and return is in front of St Paul's Anglican Church, Commissioner Street, Cooma.
Make new friends.  Have a great day out and learn more of just about anything!
Next Trip
Thursday 2 February
Departure 8.30am sharp from outside
St Paul's Anglican Church

Going To
Goulburn for a guided tour of the city by a Visitors' Centre representative, lunch provided by the CWA and a Visit to a Gallery.
Cost $50
includes morning tea, lunch and tours

or phone
Heather Jauncey: 6454 4305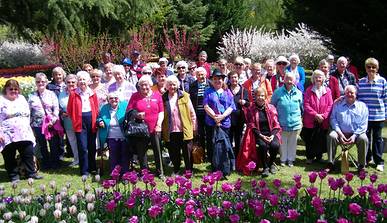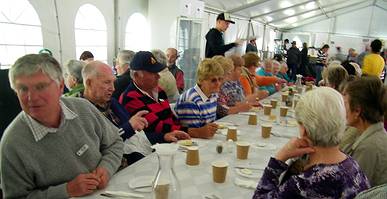 An Initiative of the Anglican Parish of Cooma