A Christian Community on the Monaro
Services at St Paul's Cooma are currently held each Sunday at 10:00am, led by Locum Revd Graham Simpson, complying with the Parish COVID Safe Management Plan. To view our Live-Streamed services go to https://www.facebook.com/coomaanglican/live/
A message from Locum Revd Graham Simpson:

Dear parishioners of the parish of Cooma
I am delighted to have the opportunity to serve among you in the coming weeks. You are aware of Lance's situation, and of course no one is quite sure how long he will be out of action. So you may have to put up with me for some time, or perhaps you will be more fortunate and Lance will be back soon! More seriously, I am looking forward to this period. I live in Canberra, and the basic plan is that I will come to Cooma each Sunday (and occasionally to one of the other centres as well). To make good use of the time, I hope it will be possible to spend time with some of you in your homes. If I manage a morning tea and an afternoon tea each Sunday, I should start to get the feel of what makes things tick in the Monaro. More information about this another time.
In the wider community we are all living in uncertain times, with lots of challenges at all sorts of levels. For us who are church members, one of the challenges is how church should operate. We have appreciated the internet technology which has made it possible for some of us to "meet" on our screens, but we have missed our actual gatherings and look forward to when things can get back to normal. The plan now is to recommence face to face services at St Paul's this coming Sunday (July 26th), though who knows what might eventuate in the course of this week? Assuming that we do meet, you will certainly experience church in a different way, and I ask you to be patient and understanding as we continue to work in a context where we must accept a number of significant restrictions.
Churches have their traditions, like all social groupings, and we grow to love them, but happily God is not bound by human traditions and does his work in ways that sometimes take us by surprise. Rather than being nervous and fearful as we face the future, let us get on board and look forward to how God may use us, as his people in this part of his creation, to work his purposes. He surely wants to do so!
With my very best wishes.
Graham Simpson 
At the request of the Anglican Diocese of Canberra and Goulburn and their Directives, the COVIDSAFE Management Plan has been completed. Following are the main points:
Gatherings in our buildings comply with Federal Government Restrictions
Maintain 1.5m distancing and good hygiene and respiratory protocols
Stay home if unwell
No congregation within or outside our buildings
Enquiries: Parish Office (Phone: 04 6452 1544) 

Who we are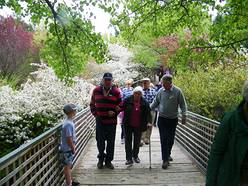 We're a collection of Anglican church communities, scattered across the Monaro region, centred on Cooma.
We exist to know Christ and to make him known.
We want people everywhere to discover what it means to know God personally, and so to live a life filled with meaning, whether young or old, and whether new to the church or an 'old hand'.
Here are just some of the ways that abundant life could be yours, through being among us ... We invite you to explore them.
Church service times and locations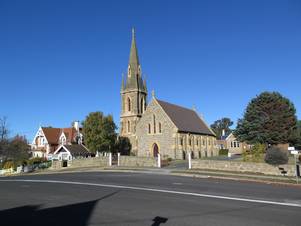 To Know Christ and to Make Him Known